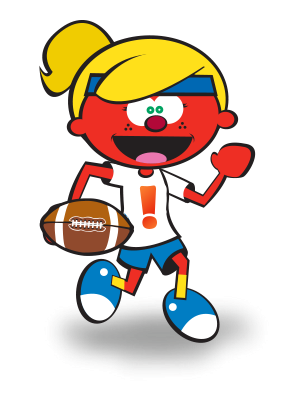 Parents and Teachers
PARENTS: Being active and eating healthy food is fun, but it isn't just for kids. That's why we're encouraging parents and children to motivate each other in the University Health System Go!Kids Challenge™ powered by San Antonio Sports. This year, we require that a family member sign the child's activity log before it is turned in. We want to know that someone at home is encouraging each child to be healthy. Thank you!
TEACHERS:
Timeline:
January 11-13 – Distribute Go!Kids materials to students K-5
January 16- February 25 - Go!Kids Challenge™

Encourage participation
Read PSAs to students
Show brief video during morning messages or in PE to motivate students to continue tracking their activity

February 27 – March 3 – Teachers collect activity logs from students
March 7 – DEADLINE to visit gokidschallenge.com to report how many students at your campus completed the program. In order to complete the program students must do five fitness activities every week for the entire six week program.
In appreciation of your support of the Go!Kids Challenge™, teachers who have at least 50% of their students complete the Go!Kids Challenge™ will be awarded a $25 H-E-B gift card for their personal use.