East Team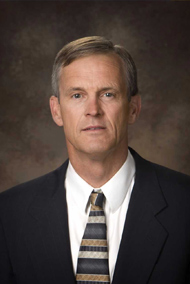 Larry Hill
Smithson Valley High School
Larry Hill has been the head football coach at Smithson Valley High School for the past 24 years. He has taken Smithson Valley to the playoffs in 20 of the last 21 years. Smithson Valley has been to three state championship games, six state semifinals, nine state quarterfinals, 11 regional finals, 16 area finals, and 21 bi-district rounds. During the past 20 years, Smithson Valley has compiled a 215-46 record, including a 172-27 regular season mark. Coach Hill has a 247-78 overall career record.
Hill is a graduate of East Central High School and Sul Ross State University. At Sul Ross, he was a football team captain, a two-time All American player, a three-time team MVP, and was voted into the school's Hall of Honor.
In 2016, Larry Hill was voted into the Texas High School Coaches Association Hall of Honor
West Team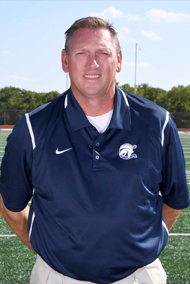 Keith W. Kaiser
Boerne Champion
Keith Kaiser has been head football coach at Boerne Champion High School for four years where he has compiled a 37-11 record and two district championships. In 2015 and 2016, Boerne Champion was a 5A division II third round finalist. Prior to joining Boerne Champion, Kaiser coached at Marshall High School for three years, leading his team to the playoffs in 2012. He has also coached at Lee High School and Alamo Heights High School.
Kaiser played football at New Mexico State University and is a graduate of UTSA. He played professional baseball in the minor leagues for the Cincinnati Reds (1986-90) and Houston Astros (1990-92).
2018 San Antonio Sports All-Star Football Game Players
Alamo Heights ISD (East):
William Dehlinger, WR, Alamo Heights HS
Walker Hankinson, OT, Alamo Heights HS
Cody Nelson, LB, Alamo Heights HS
Bandera ISD (West):
Ben Shacklefort, TE, Bandera HS
Josh Ripple, OL/DT, Bandera HS
Boerne ISD (West):
Cory Collinsworth, DT, Boerne Champion HS
Taylor Posey, DE, Boerne Champion HS
Cade Pollard, punter, Boerne Champion HS
Davis Brin, QB, Boerne Champion HS
Brooks Klutts, QB, Boerne HS
Caelan Keenan, center, Boerne HS
Kade Hunter, LB, Boerne HS
Comal ISD (East):
Fabian Facundo, DB/S/WR, Canyon HS
Jacob Foster, OL, Canyon Lake HS
C.J. Kuehler, DE, Smithson Valley HS
Mason Pierce, DB, Smithson Valley HS
Trevon Moehrig-Woodard, ATH, Smithson Valley HS
East Central ISD (East)
Allen Dukes, FS, East Central HS
Daveon Johnson, LB, Easta Central HS
Edgewood ISD (West):
Carlos Compos, DE, Memorial HS
Floresville ISD (East)
Julian Nambo, DB, Floresville HS
Colton Payne, WR/KR, Floresville HS
Ft. Sam Houston ISD (East):
Clifford Jacobs, DT, Cole HS
Harlandale ISD (East):
Trisdon Fuentes, OL, Harlandale HS
Hondo ISD (West)
Cade Weynand, S/WR, Hondo HS
Judson ISD (East):
Keith Jefferson, WR, Judson HS
Kolbe Harris, OT, Judson HS
Brody Stoepler, LB, Judson HS
Spencer Buford, OT, Wagner HS
Sedryk Hernandez, DE, Wagner HS
Marion ISD (East)
Cole Doerr, DE, Marion HS
Navarro ISD (East)
Will Eveld, QB/DB/P, Navarro HS
New Braunfels ISD (East):
Ryan Redding, QB, New Braunfels HS
Weston Wright, OT, New Braunfels HS
North East ISD:
East:
Alex Brown, DT, Johnson HS
Brandon McDuffie, WR/KR, Johnson HS
Tanner Reed, LB, Johnson HS
Jalen Battles, WR/P, Madison HS
Treveon Tippins, RB, Madison HS
D'Wayne Anthony, OL, Madison HS
Andrew Ureste, WR, Reagan HS
Brandon Smith, OG, Reagan HS
Spencer Gilliam, safety, Reagan HS
David Pavon, TE, Roosevelt HS
Dylan Johnson, C, Roosevelt HS
Felton Walls, WR, Roosevelt HS
West:
Diego Vela, RB, Churchill HS
Ryan Booth, OT, Churchill HS
Vincent Taylor, WR/RB/DB, Lee HS
Samuel Brooks, DT, Lee HS
Tyler Vitt, QB/P, MacArthur HS
Ethan Gottschalk, WR, MacArthur HS
Jonathan Thompson, LB/DE, MacArthur HS
Northside ISD (West):
Will Draker, C, Brandeis HS
Brandon Matterson, DT, Brandeis HS
Alexander Wise, WR, Brennen HS
Joshua James, OLB, Brennan HS
Isaiah Paul LB, Brennan HS
Ethan Barron, DS, Brennan HS
Ben Sims, TE, Clark HS
Quentrevious Wright, WR, Holmes HS
Aaron Alderete, DT, Jay HS
Malik Ross, DB/PR/P, Jay HS
Ezrael Powelll, DB, Marshall HS
Dylan Smith, S, Marshall HS
Roel Sanchez, QB, O'Connor HS
Jalen Hughes, WR, O'Connor HS
Millard Bradford, DB, O'Connor HS
Michael Lyssy, K, O'Connor HS
Colt Strickland, OG/FB/LS, Stevens HS
Nate Gonzalez, DE/DS, Stevens HS
Quinton Starks, WR, Warren HS
Devin Moore, RB, Warren HS
Lenny Dominguez, OL, Warren HS
Pleasanton ISD (East):
Isaac Mendiola, S, Pleasanton HS
Poth ISD (East):
Heath Dunn, TE, Poth HS
Randolph ISD (East):
Carlos (Sebastian) Goldsworth, DT, Randolph HS
San Antonio ISD:
East:
Joseph Palafos, QB/WR, Highlands HS
Rene Palomino, RB/WR, Highlands HS
Garland Coleman, DE/TE, Sam Houston HS
West:
Tristian Zamora, OG, Burbank HS
Carlos Covarrubias, DB, Burbank HS
Tanner Ahoyt, OL/DL, Edison HS
Ian Garcia, MLB, Jefferson HS
Sabinal ISD (West):
Mauricio Contreras, WR, Sabinal HS
Schertz/Cibilo/Universal City ISD (East):
Marshawn Brown, RB, Clemens HS
Carter Breu, DE, Clemens HS
Darius Vandyke, S, Clemens HS
Brenden Brady, RB, Steele HS
Charley Zeno, OL, Steele HS
JayVeon Cardwell, DB, Steele HS
Seguin ISD (East):
Garrett Luensmann, LB
South San ISD (West):
Ernest Hernandez, DT, South San HS
James Valencia, S, South San HS
Southside ISD (West):
Edward Perez, RB Southside HS
Southwest ISD (West):
Bostin Crisp, LB/FB, Southwest HS
Sean Ruiz, RB, Southwest HS
PRIVATE SCHOOLS:
Central Catholic HS (West)
Eric Oyervides, OL
Holy Cross HS (West)
Chris Silva, OT
Jaime Ramirez, SS/RB
San Antonio Christian School (East)
Brandon Trevino, LB
Ryan Hotchkiss, K
Saint Mary's Hall (East)
Joe Heath, III, LB
Selection Process
OVERVIEW
The San Antonio Sports All Star Football Game, presented by H-E-B, will showcase a group of the best local high school senior players in a game following the U.S. Army All-American Bowl.  The battle of East vs. West will feature the top players in the San Antonio area. 

PROCESS
Only eligible, senior athletes from Bexar County and all neighboring counties can be nominated.  East and West teams are determined by using Hwy 281 as the boundary except for schools grandfathered onto a team from years past based on districts.  Only varsity coaches from the same eligible high schools can nominate players.  The selection committee will review nominations during the 5th week of the season for final selections.

COMMITTEE
Don Harris – Sports Director, WOAI News4
Chuck Miketinac – Sports Director, KABB Fox29
Jason Minnix – Talk Show Host, ESPN San Antonio
Jerry Comalander – Retired Football Coach and Athletic Director
Gary DeLaune – Retired sportscaster
Doug Contrey – CEO/Founder of Texas Long Snapping
Dub Farris – Retired Football Coach and Athletic Director
Frank Arnold – Retired Football Coach and Athletic Director

TIMELINE 
August 24 – First game of the 2017 season
September 2 – Nomination forms mailed to all eligible varsity coaches and online form goes live
October 1 – First round of player selection announcements begin
January 6 – San Antonio Sports All-Star Football Game, Alamodome