About San Antonio Sports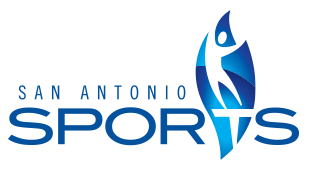 San Antonio Sports is a nonprofit organization whose mission is to transform our community through the power of sport.  San Antonio Sports bids on and hosts premier sporting events such as NCAA® championships, which have generated a local economic impact of more than $570 million.  San Antonio Sports kids programs, including our i play! afterschool program, University Health System Go!Kids Challenge™ and Kids Rock marathon training program, annually touch the lives of more than 150,000 children in San Antonio through sports training and fitness programs.  Additionally, San Antonio Sports serves as a catalyst for the development of quality recreational and athletic facilities in our community, including San Antonio Sports School Parks. 
To learn more, visit SanAntonioSports.org
Fit Family Challenge is funded by a grant from the Kronkosky Charitable Foundation and support from corporate partners and participating school districts.